The refit of an Outremer 64 catamaran has been used to replace the textile cockpit cover with a hardtop, integrating a solar system to make the yacht self-sufficient for long offshore journeys:
Planning
Starting point was an old textile roof which should be converted into a hard-top to provide better protection from the elements and an integrated solar system to make the yacht energy-independent.
Using CAD 3D modeling software the existing stainless steel structure and central fiberglass walkway have been completed by a lightweight fiberglass sandwich structure. Two wire channels were integrated in the laminate to hide the panels' wires.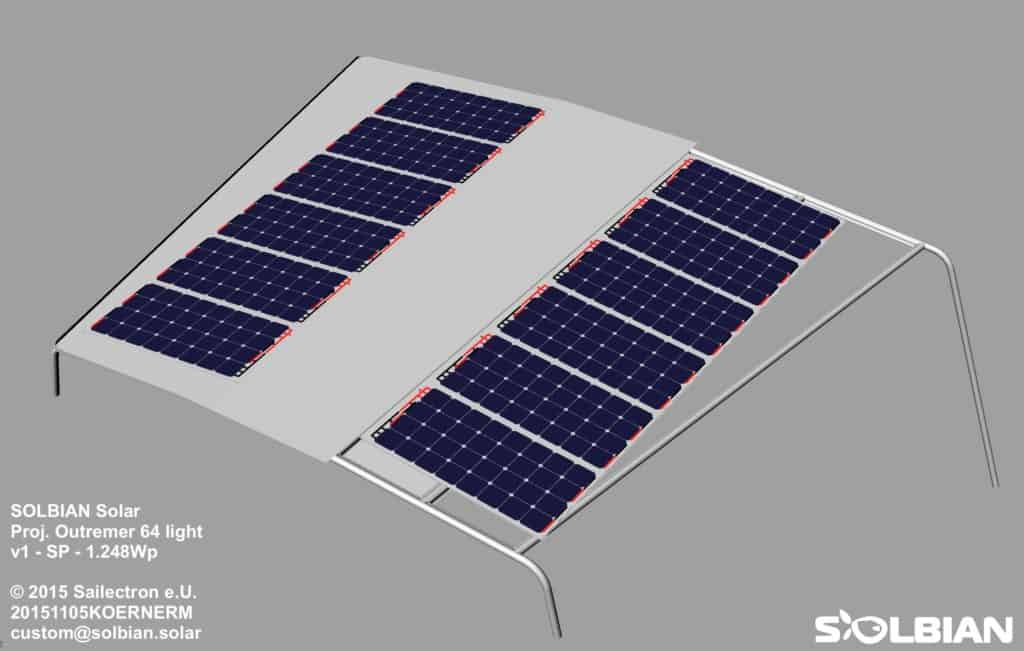 Installation
12 SolbianFlex SP104 with nonskid surface, rear wires and pre-mounted adhesive create a fully walkable system, the wiring is invisibly covered inside the fiberglass structure with a maintenance cover.
Six separate Victron BlueSolar MPPT charge regulators massively increase shade tolerance and have been programmed to fit the custom Winston / ThunderSky LiFePO4 battery system onboard.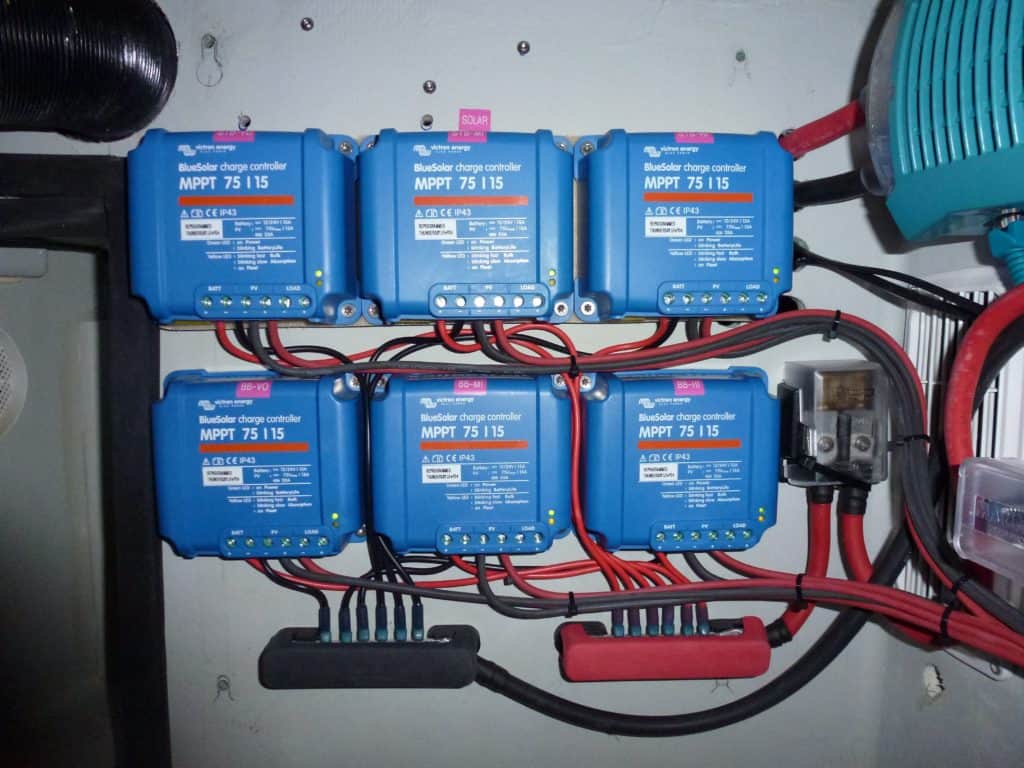 Conclusion
This refit completely changed the looks and usability of the boat – not only got the owners better protection from the elements, but the comfort of a solar-powered electric system (including some hours of air-condition each day) instead of having to run the engines every day to fill the batteries.
A peak power of 1.248Wp creates a daily yield of around 6kWh (12V: 500Ah, 24V: 250Ah). A system like this can be installed in around 8-12h, it took two people 1-2h to mount the solar panels.
Links:
Outremer catamarans
Request form for your custom solar system